---
TAHLEQUAH, Okla. — Principal Chief Chuck Hoskin Jr. and Deputy Chief Bryan Warner's second-term cabinet and Cherokee Nation Supreme Court Justice nominations were officially sworn into office Friday.
The swearing-in ceremony took place at the Cherokee National History Museum in downtown Tahlequah after the Council of the Cherokee Nation approved the nominations during a special meeting Aug. 31.
"Deputy Chief Warner and I were so fortunate to work with so many great cabinet members during our first term," Chief Hoskin said. "They helped lead our nation through some of the most challenging times in Cherokee history and helped us seize so many great opportunities for the Cherokee people."
Chief Hoskin's second-term cabinet consists of four women and four men leading various departments across the tribes' workforce of 4,700 government employees.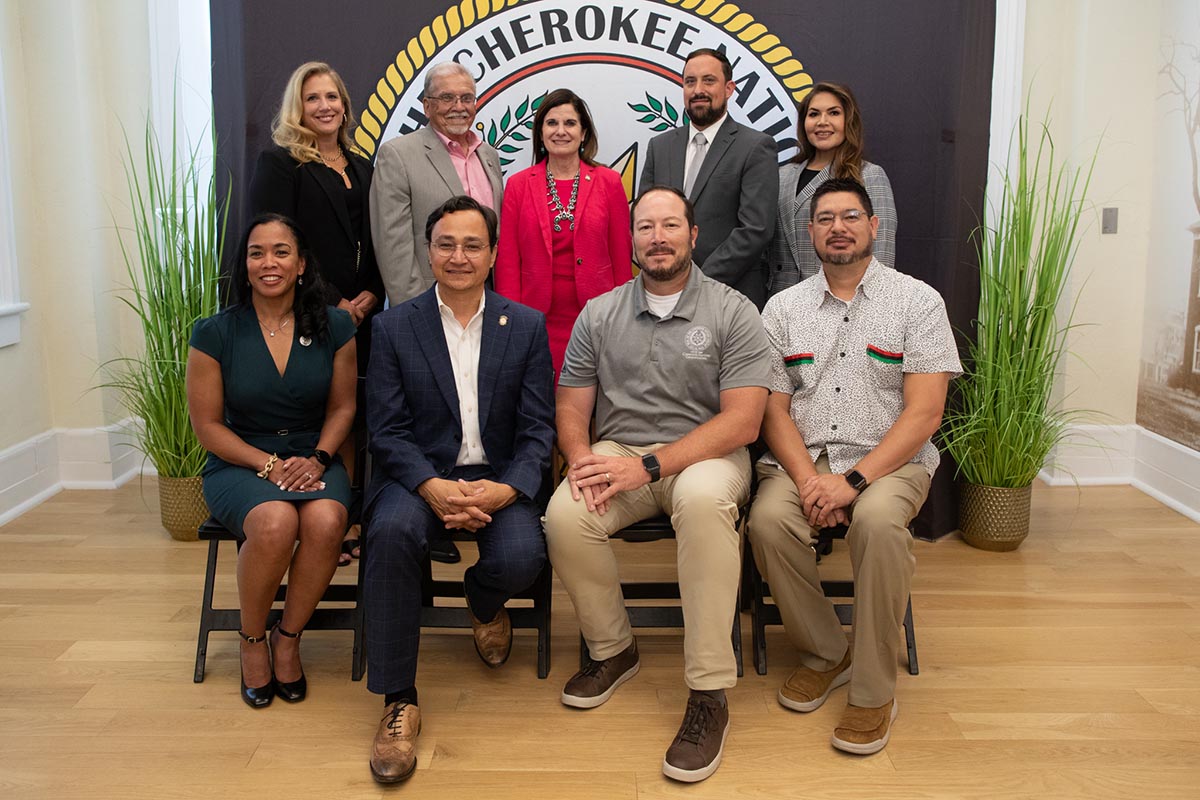 "Deputy Chief Warner and I are also grateful that cabinet members who have or will soon depart are doing so to pursue other wonderful opportunities to serve Cherokee Nation and Indian Country," Chief Hoskin said. We are excited to begin this new term with some new team members and some continuing team members."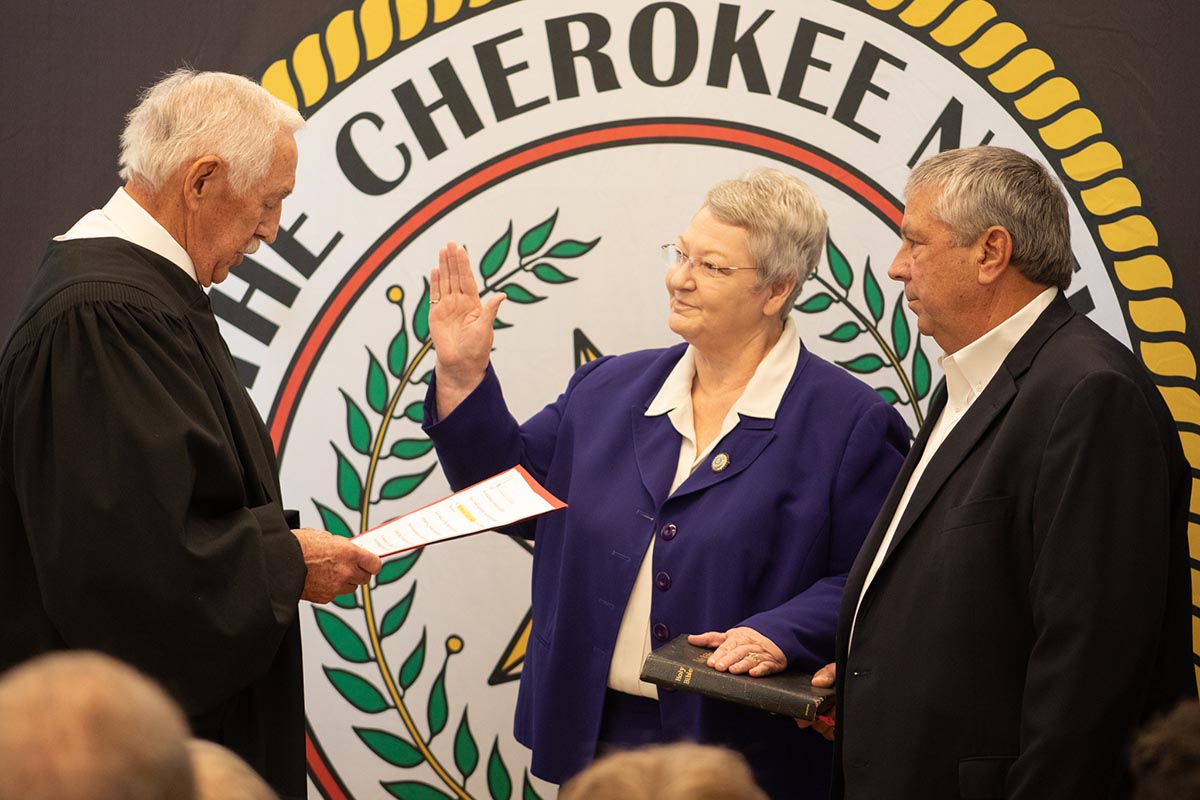 The second-term cabinet include the following:
Chad Harsha, Attorney General
Shella Bowlin, Secretary of State
Christina Justice, Secretary of Natural Resources
S. Joe Crittenden, Secretary of Veterans Affairs (reappointment)
Janees Taylor, Treasurer (reappointment)
Kim Teehee, Delegate to Congress (reappointment)
Two other cabinet officials, not subject to renomination, were honored for their continued service:
Shannon Buhl, Marshal (not yet subject to re-nomination)
Corey Bunch, Chief of Staff
Two top officials were sworn in for another one-year term as Special Envoys:
Joe Byrd, Special Envoy for International Affairs and Language Preservation
Tralynna Scott, Special Envoy to the U.S. Department of Treasury
Two top aides were also recognized for their elevation to new positions:
Canaan Duncan, Deputy Secretary of State
Taralee Montgomery, Deputy Secretary of State
The Council also confirmed Tina Glory Jordan, Chief Hoskin's nominee for the Cherokee Nation Supreme Court. Jordan, of Hulbert, has previously served in various capacities in all three branches of Cherokee Nation government, most recently as Secretary of State.