---
TAHLEQUAH, Okla. — The Cherokee Nation recognized Charles L. Head Day on Friday, July 21 with an annual ceremony held in remembrance of the late Secretary of State and founder of the tribe's innovative ONE FIRE Victim Services.
Cherokee Nation leaders and employees, members of the Council of the Cherokee Nation, ONE FIRE Victim Services staff and family members of the late Secretary of State Charles Head gathered for the ceremony at the Tahlequah ONE FIRE office and unveiled a memorial bench built and displayed in Head's honor.
The event also honored all of the survivors and victims of domestic and sexual abuse and recognized the advocates who help support them throughout the year.
"The Cherokee Nation remains focused on building up domestic violence prevention efforts, survivor support and law enforcement services. We are continuing to uphold these efforts by planning initiatives and making it the highest of priorities to protect our most vulnerable citizens. The late Secretary of State Charles Head understood the importance of the Cherokee Nation building up these efforts and services," Chief Hoskin said. "We honor him today by continuing his legacy through the revolutionary work that our ONE FIRE Victim Services department does every single day."
ONE FIRE Victim Services offers a variety of services including, housing, legal and advocacy assistance to those who are victims of domestic abuse, sexual assault and dating violence. The program has helped to support and protect over ­­­3,500 victims of domestic violence since its inception, including more than 470 so far in 2023.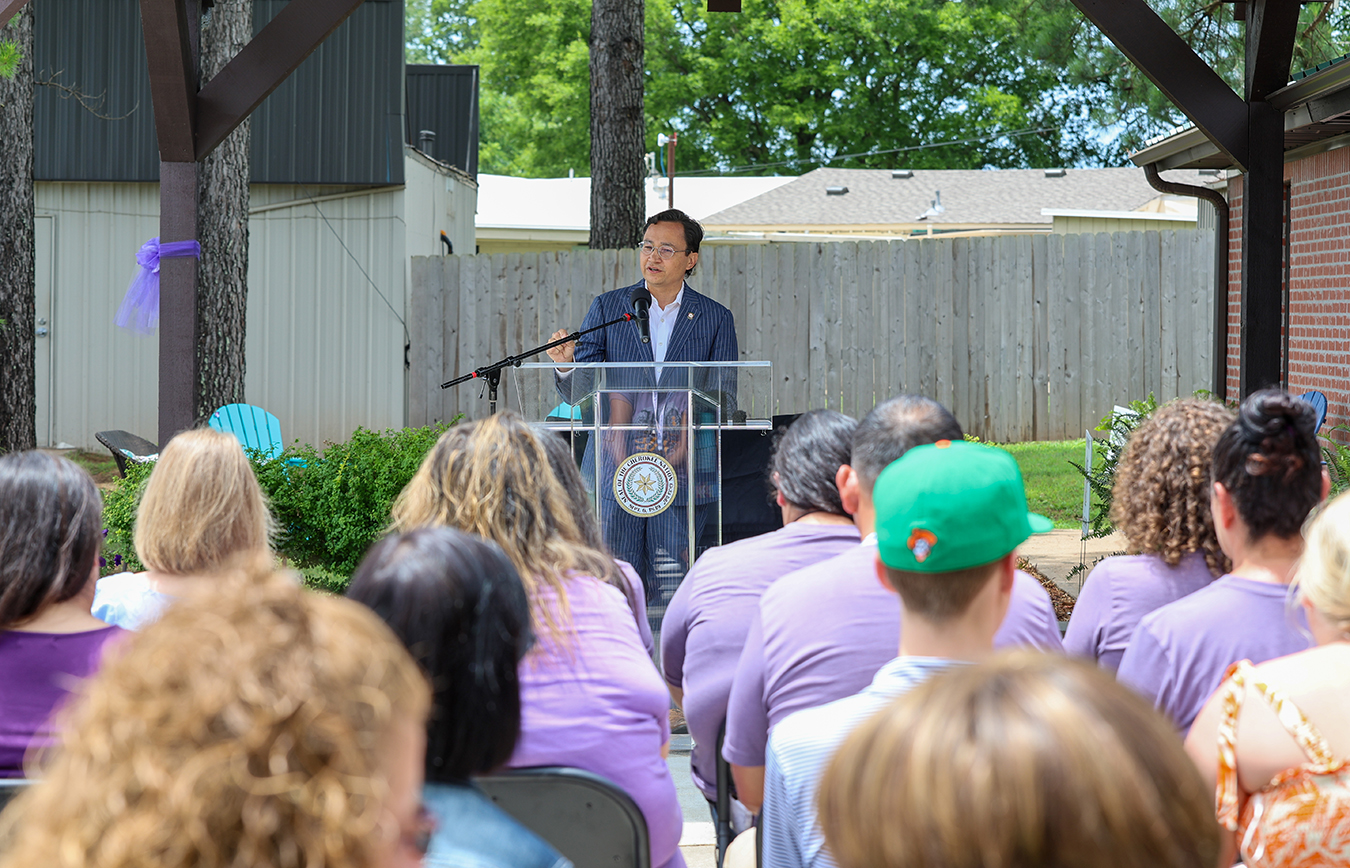 "Our services here at ONE FIRE have evolved from Charles L. Head's original vision and we could not be prouder. We are now one of the premier programs in all of Indian Country. We have seen firsthand how critical it is to stop the cycle of violence and to help people on their recovery journey. We know that four out of five Native American men and women have experienced a form of violence in their lifetime," said Debra Proctor, ONE FIRE Senior Director. "This is why we continue to evolve and continue to honor the legacy that Charles L. Head has left."
During the ceremony, the tribe also honored ONE FIRE victim advocate Margarett Parker with an award for Advocate of the Year.
"Charles made it his mission to help people. The bench says that he is 'the spark that ignited ONE FIRE,' and he was really that spark, igniting what you see today," said Frances Head, widow of the late Charles Head. "The employees at ONE FIRE Victim Services are doing exactly what he envisioned when he created the program and I couldn't be more honored to be here celebrating his life and his spark."
Head served the Cherokee people proudly and was instrumental in forming the ONE FIRE Victim Services. He was determined to establish services that helped to increase the safety of victims of domestic abuse, sexual assault and dating violence.
He once said, "Not a one of us can go back and change the past – but each of us has the power to chart a new course for our future and the future of others. Doing the best we can with the talents we have, we can all make a positive difference in our corner of the world."
For more information about ONE FIRE Victim Services, visit onefire.cherokee.org, call 918-772-4260 or email This email address is being protected from spambots. You need JavaScript enabled to view it.. The Cherokee Nation ONE FIRE emergency helpline is available by calling 1-866-458-5399.